Today, the opening salvos were fired between the forty boats taking part in Maxi Yacht Rolex Cup as well as Rolex Maxi 72 World Championship, arranged by Yacht Club Costa Smeralda in alignment with International Maxi Association.
The terms offered a perfect opening for the regatta, arranged in this paradise sailing place with a brilliant summer sun as well as a 6-10 knot wind which slowly curved into NNE over the course of the noon, replacing the blustery conditions of the weekend.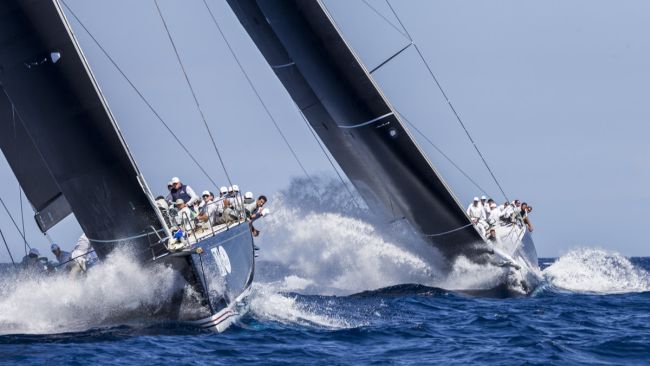 While Maxi 72s as well as the Wallys sailed 2 windward-leewards, the rest sailed an orthodox Porto Cervo coastal race of twenty-four miles with Kristy Hinze Clark and Jim Clark's 100 ft Comanche plus the 3 supermaxis, which includes the giant 66.7 meters Hetairos, sent on the same course, but 5 miles longer.
The most competitive team was undoubtedly the six Maxi 72s racing for the World Championship. With Roberto Tomasini Grinover's Robertissima III securing a score of 1-3 as well as Sir Peter Ogden's all-black Jethou 3-1, technically the latter leads this evening.
Ogden told that Bareboat Yacht Charter in Skiathos that this was really a great day. They had quite a tough time in the first race. They appeared to be in a good spot – and then they were last. They were on port coming into the top mark, and they should have ducked the second boat, but instead they attempted to track in front of him. They got all tied up, and everyone sailed past them.